Hey Ho, FO
I finished a pair of Baby Booties! Not that I have a need for Baby Booties (Though I have a friend that owns a baby but he insists on growing really fast so I fear they won't fit him) I knit a pair because I needed a break from the DSB's socks.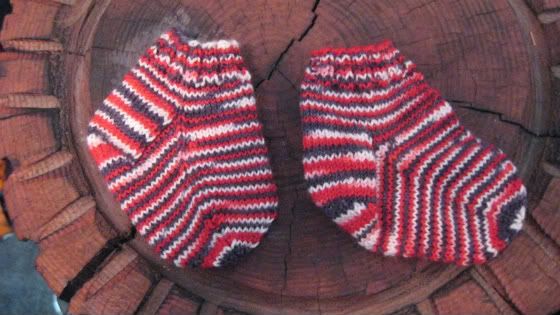 I used the leftover Sever Nation Army sock yarn from the illfated and mis matched 7 nation socks I pawned off on Amanda and size 00 needles. They are strudy and CUTE!
Ok so I now love this yarn. It really needed to be knit on smaller needles and now the striping effect is well....baddass. Yay Unisex colorways!
Maybe
Pam
would want them for her little hardcore fetus that is on the way!