Where the hell am I?
So let me explain why we are not in
Las Vegas
right now giving our livers the severe punishment they so richly deserve and squandering our future childrens college money on roulette and shots of cuervo. Though work is better and we are no longer two steps away from being on the bread line ala Grapes of Wrath, and though a bunch of my girlfriends are there probably on their second boot by now we (and I) decided that it was just too much money to spend on a weekend to go to a event that I really wasn't looking forward too that much.
I decided that the estimated $500 that I probably would have spent that weekend really should go to things like car parts and bills. We have ALOT of car shows to hit this year and instead of feeling like we have to represent at every single event we're (the dsb and I) are really getting picky with our events.
We're saving our moolah for:
Back to the Beach
"Paso Maria"
Primer Nationals
Plus
this baby
which I am so entering and I think I may be able to win something, cause y'all know I'll do anything for a trophy.
We've chosen to do more important things with our weekend like Playing a cruel joke on the DSB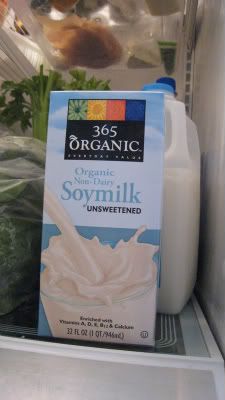 (Ok I now realize that unsweetened soy milk does not taste anything like real milk)
Also.
We finally put the gauges back in the 36. It's nice to actaully have working gauges (like the fuel gauge, I still haven't recovered from the shame of running out of gas at
Bob's
)..all I need to do is put coolant in the radiator and see if the new temp gauge and thermostat are working then all it needs is a tune up and I'm set for Back to the Beach!
I've been working out 6 days a week trying to get in bathing suit shape for back to the beach because our hotel has a pool. Not that I'm actually going to swim, but I am going to lay out by the water and relax after the show and I needs to look cute while doing just that. So some time next week I need to head down to
My Baby Jo's
for a little retail therapy and do something I haven't done in years....shop for a
bathing suit
! AAAAARGH.
Actaully it's more for Santa Maria...I know the city of Santa Maria doesn't scream Bathing Suit but our hotel has a really nice pool we think and it's one of my girl friends birthday weekends and she said something about hanging out by the pool and I said to myself "Self, you needs to get a cute suit and some matching espadrilles and maybe a matching parasol"
So yeah I've been working out ALOT. I've lost almost 10 pounds so far....hopefully another 4 in the next 2 weeks! Yikes I'm regretting eating all those potato chips last night...Ok I'm off to the gym.
On a parting note: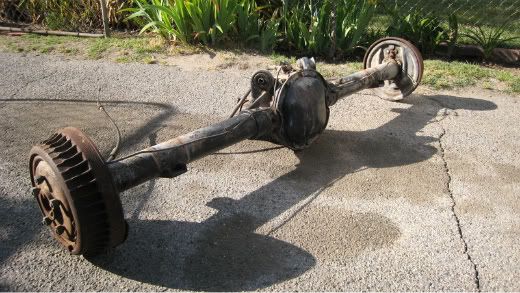 1964 Olds rear end for sale....CHEAP! If you say you heard about it on this blog I'll take $25 bucks off the price.