Check out my Booty!
So I found my camera finally....just in time to take a photo of the latest
Yarn Pirate
Booty Club that has come to my house!
Seriously...how nummy is this yarn? So it's BEGGING to be Socks for the DSB's Niece cause she digs blue and green and she's appreciates hand knits. The colorway is Neptune and is exclusive (I think) to Booty Club members.
Also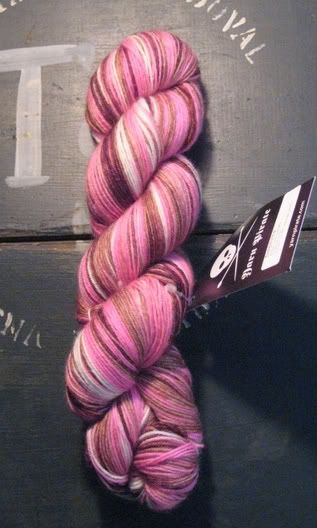 Here's July's Booty Club.....Cupcake!
Don't know what to do with it, probably more socks...there's got to be a better use for sock yarn than socks.
Anyways I have a LSG shawl of doom update.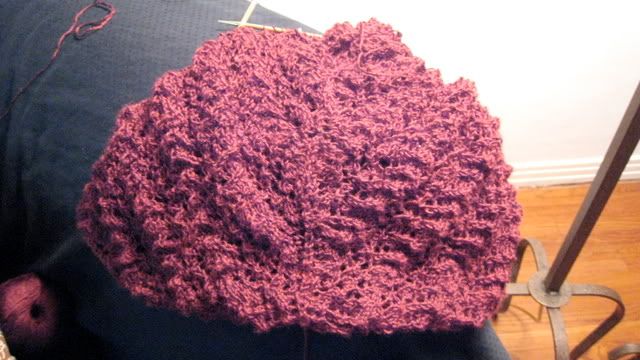 Here's some ugly unblocked lace. This pattern is super easy to get down....well after a little bit of coaxing from the amazing Stephanie from
Unwind
Yeah I usually don't like to go to the LYS for help (lord knows they have enough to do without helping my fully capable of figuring it out on my own self) but I really needed a fresh pair of eyes when it came to my 3rd chart repeat because I couldn't get the stitches to match up with the correct stitch count. Turns out that I kept accidentally reading the line below it on the chart...score one for fresh pair of eyes! It's my ravelympics project. I have 4 more pattern repeats to go.....hopefully I can do that in 7 days!
Spread em!