Bragging Rights
Okie Dokie!
So I just got back last night from the
Primer Nationals
. What a big weekend.
What was so Big.....
WELL......
THE DSB'S 31 MODEL A COUPE WON BEST HOT ROD!!!!!!!!!
Seriously we were not expecting it. The DSB is still in shock. Before we left he said "God I hope people don't hate it." He's so humble about it as well...and they let him thank a few people...one of wich was his "Beautiful Girlfriend" (Wonder who she is so I can kick her ass, Just kidding)
He seriously had some SERIOUS competition. These aren't the DSB's car but these were the other two that I think were in the running.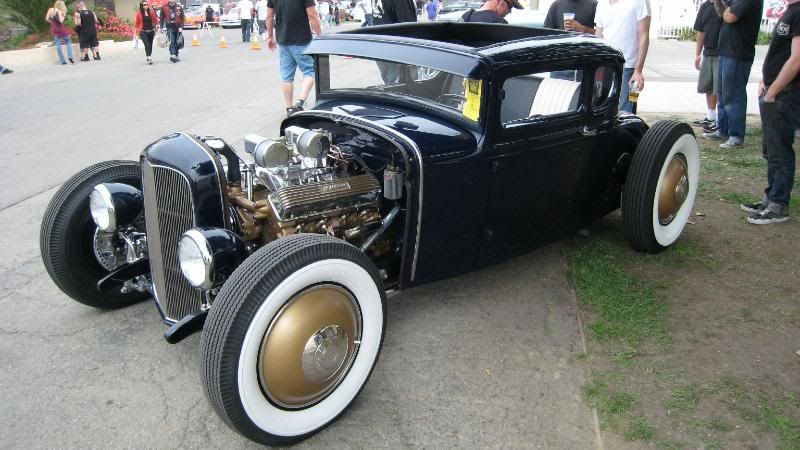 The other 31.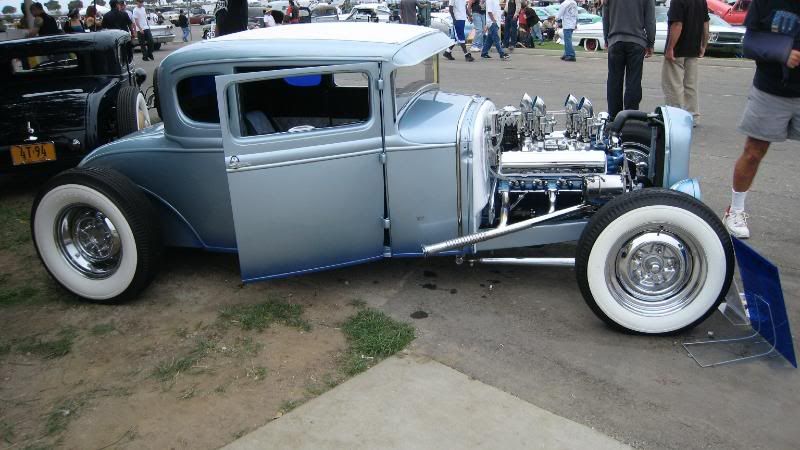 Don from Imperial Customs did the paint on this one and these photos don't do it justice...these tow were seriously beautiful cars. We canb't believe we won. We weren't even trying.
Usually we leave the show Sunday Morning but since the DSB got an award and they give those out Sunday afternoon we stayed all day. I had to wear my outfit from the day before on account of my driving home outfit consisted of my tore up PBR shirt and some draw string pants....that's the proof that we were not expecting to win ANY award let alone BEST HOTROD!!!!
Our friend declared it DSB day and there was a good time had by all.
We went to the afterparty where they roasted a WHOLE PIG, don't believe me?
Believe me now....more tomorrow.
Also there were some cool